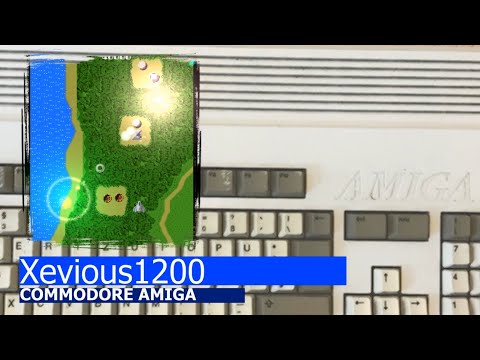 Commodore Amiga =Xevious1200= beta
***
Saberman&IndieRetroNews.com present: Xevious1200
This is a transcode from the original arcade game (multiple Z80s) to 68K assembly.
The original GAME and SUB CPU ROMs were disassembled and reverse-engineered. Then the code was transcoded line-by-line to 68K assembly. The 'core' code is platform-agnostic and calls out to an operating system dependent (OSD) layer written for each target platform.
The original target is the Neo Geo (AES/MVS/CD). It runs in 'tate' mode.
Subsequent targets include the AGA Amiga.
Credits:
- Mark McDougall (aka tcdev): reverse-engineering, core and Neo Geo code and assets
- Jean-Francois Fabre (aka jotd): Amiga code and assets
- Andrzej Dobrowolski (aka no9): Amiga music
- Namco: original game :)
Source:
https://jotd666.itch.io/xevious1200
Download:
https://jotd666.itch.io/xevious1200
@Saberman #Saberman #IndieRetroNews #amiga #commodore #amiga1200
?