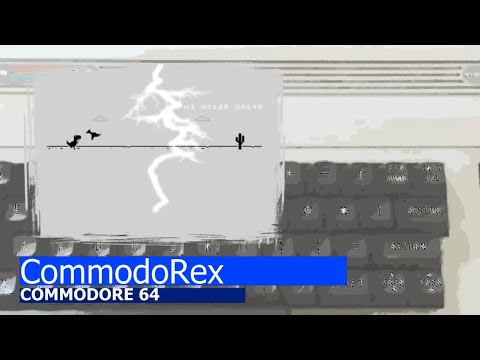 Commodore 64 -=CommodoRex=-
***
Saberman&IndieRetroNews.com present: CommodoRex
Credits:
Programming, graphics, sound by Bartosz Zolynski
CommodoRex is yet another version of T-Rex, a popular runner that you can play when your Chrome web browser is disconnected from the internet. And doing exactly the opposite was the purpose of this project: to play T-Rex when your C64 is online! With 64NIC+ or WiC64 cartridges attached to your C64 this is possible! But, in case you don't have these cartridges, you still can enjoy playing offline and save your hi-scores to disk or tape.
CommodoRex uses REST API via HTTP, and is probably the first ever C64 program that parses JSON responses!
Source:
https://commocore.itch.io/commodorex
Download:
https://commocore.itch.io/commodorex
#Saberman #IndieRetroNews #commodore #commodore64 #c64
?