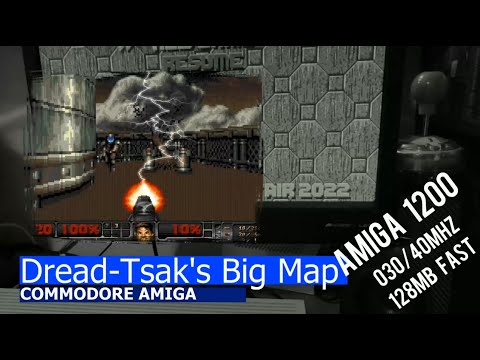 https://www.youtube.com/watch?v=YFh8J25H7rY
Commodore Amiga -=Dread=- on a real Amiga 1200
***
Saberman&IndieRetroNews.com present: Dread - Tsak's Big Map remake
Amiga 1200/ACA1233/40MHz/128MB FAST RAM
This release contains one map - the Big Map upgraded by John Tsakiris.
By:
KK/Altair (Krzysztof Kluczek)
John Tsakiris
Dennis Ramberg
DMA-SC
using assets from The Freedoom Project
Source/download:
https://www.patreon.com/posts/dread-binary-big-68405040
#Saberman #IndieRetroNews #commodore #amiga #dread
?Retro production support: https://www.paypal.com/paypalme/SabermanYT
?Thank you to all sympathizers of the channel - your support means a lot for me. Everybody who has supported me financially will be mentioned in the description below.
***
Dariusz O.